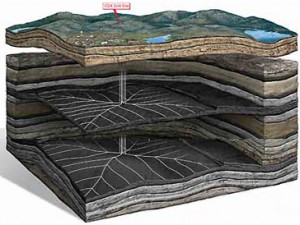 Coal Bed Methane
by Prashant Modi
Expansion plans are in the works for CBM producer GEECL, according to its president, Prashant Modi. The company has been awarded the Mannargudi CBM block, located in Tamil Nabu, although production has not begun, Modi explains, as GEECL are still awaiting environmental clearance from the government. This has not deterred them however; Modi recently announced that GEECL had bid for yet another CBM block located in Raniganj. As they have no intention of expanding into conventional coal mining, all investment money is now being put towards CBM production opportunities.
Although Prashant Modi is generally very optimistic about the future of coal bed methane production in India, he has stated that it will most likely continue to be a small player in the total energy sources used by the country for the next couple of years. However, this will change as more wells are up and running, Modi predicts, as coal bed methane is not only environmentally friendly, but also highly beneficial for the domestic market. If properly explored and produced, it will be able to meet about fifteen percent of the country's energy needs over the course of the next ten years.
GEECL has also been moving forward with its gas pipeline construction – its first one spans more than twelve kilometres from Asansol's Central Gathering Station, up to its Gas gathering station. This pipeline, Prashant Modi adds, will be a part of a network which is vertically integrated and consists of drilling, CBM production, methane compression and transportation, as well as distribution. The new gas pipeline is to cater to the energy needs of those in the Asansol and Burnpur areas, and will at a later stage provide natural gas for Durgapur and Kulti. There are also plans underway for pipeline construction along the eastern coastline, after the company received permission from the National Highway Authority of India. Prashant Modi remarked that he and the team at GEECL were very pleased with the success of the pipeline, as this represents an important milestone for the company.